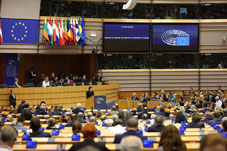 During her speech in the European Parliament, President of Georgia Salome Zourabichvili asserted that Georgia's European choice is not only legitimate but also the only viable option.
(more)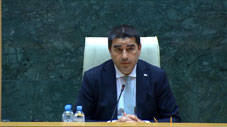 Shalva Papuashvili, the Chairman of the Parliament of Georgia, took to Twitter to release a comprehensive statement addressing Irakli Gharibashvili's perspective on the motives behind Russia's invasion of Ukraine. In his statement, ...
(more)
"Mayor Kakha Kaladze Defends Prime Minister's Speech at Global Security Forum"
(more)
In 2008, during the invasion of Ossetia, the world abandoned the tiny nation of Georgia to face a very aggressive and superior military foe that had invaded its territory illegally.
(more)