Russia calls on Tbilisi to sign non-resumption of violence pact
By Messenger Staff
Thursday, January 24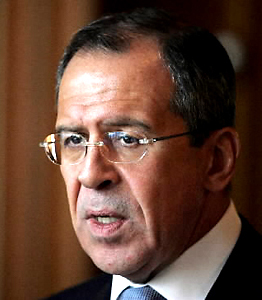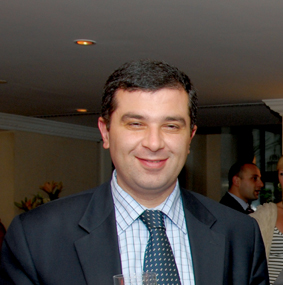 Russian Foreign Minister Sergey Lavrov called on Georgia to sign non-resumption of violence pacts with separatist Abkhazia and South Ossetia yesterday, something Tbilisi has long refused to do, saying it would amount to a truce between states.
Georgian officials responded by stating they remain opposed to the format of the proposed agreements.
"Our Georgian colleagues assure us that they have no intention of using force to settle these problems, but at the same time they refuse to sign a simple, unambiguous declaration," Lavrov said at a Moscow news conference on January 23.
The Russian minister said that by signing the agreements Georgia would demonstrate a willingness to peacefully resolve its separatist conflicts.
However, acting state minister for conflict resolution Davit Bakradze said that while Tbilisi is not opposed to a cease-fire, it objects to the format of the proposed agreements as they would implicitly recognize Georgia's breakaway regions as separate states.
"Russia wants to sign agreements between Georgia and Abkhazia and Georgia and South Ossetia as independent neighboring countries and [make it appear] that it is a cease-fire [agreement] between neighboring countries that is at issue," Bakradze told journalists in Tbilisi.
He also responded to de facto South Ossetian president Eduard Kokoity's public request to arrange talks with Saakashvili, stating that such a meeting would only take place if the de facto authorities present specific proposals on settling the conflict.
"If Kokoity has concrete proposals on how the conflict should be resolved and he is ready to really participate in resolving it, we are waiting for these proposals and, after these proposals are considered, it will be possible to make a decision on whether such a meeting will take place," Bakradze stated.
The separatist leader also breached the issue of Kosovo, stating that South Ossetia has "many more legal grounds" to be recognized than the UN-administered Serbian province.
Kosovo's leaders are expected to unilaterally declare independence within the next few months.
In his comments yesterday, Lavrov sought to clarify Russia's position on the possibility of Kosovo becoming a precedent for other separatist states.
"The leadership of Russia never stated that immediately after [the possible declaration of independence of] Kosovo, we will immediately recognize Abkhazia and South Ossetia," Lavrov said, adding, "It is in our interests to maintain stability, [and] not allow separatism."
The past week had previously seen increased rhetoric from both Moscow and Tbilisi on improving Russian-Georgian relations, as President Mikheil Saakashvili begins his second presidential term.
Lavrov, who attended Saakashvili's inauguration ceremony on January 20, emphasized the importance of peacefully resolving the two separatist conflicts during a meeting with Catholicos-Patriarch of All Georgia Ilia II in Tbilisi the same day.
On January 22, acting foreign minister Gela Bezhuashvili announced that Tbilisi will draw up a 'road map' within weeks outlining Georgia's vision of how to improve relations with Russia. He said concessions should be made by both governments, but not "at the expense of national interests."
Resolving the separatist conflicts was a cornerstone of Mikheil Saakashvili's reelection campaign, and in speeches in the run-up to election day he promised to return the two separatist regions to Tbilisi's control "within months."