TV station protests in demand of broadcast license
By Shorena Labadze
Thursday, April 17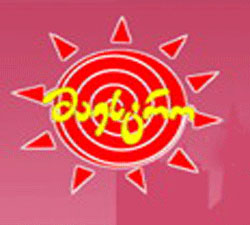 Journalists from a small cable television station held a silent protest outside parliament on April 14, in demand of a broadcast license that would allow them to air political programs.
The Georgian National Communications Commission (GNCC) has denied Maestro, which broadcasts mainly music and entertainment to Georgia's urban areas, a general television license.
"We demand freedom of speech, which is being restricted for us and throughout Georgia. We want what is legally ours," station chief Mamuka Ghlonti said after the demonstration, in which representatives of the channel tied bandanas around their mouths to symbolize what they say is a restriction on freedom of expression.
The GNCC issued Maestro an official warning in November 2007 after it broadcast three political programs, breaking the terms of its license which permit it only to air entertainment programs.
The television station subsequently applied for a general license which gives wider broadcasting rights, but it was not until this month that the GNCC denied Maestro the new license, according to Ghlonti.
However, GNCC press officer Khatia Khurashvili said the application has not been formally turned down, but that the process will be delayed for a twelve-month term due to the station's illegal activity.
"Any television company requesting the general license must not have broken the law. Maestro turned out to have done this, when, despite our warnings, they aired political programs," she said.
Georgian pop singer Utsnobi, whose real name is Giorgi Gachechiladze, attended the rally to show support for the television station.
"It's shameful when in the 21st century we live like African tribes. TV programs are blocked in Georgia; TV stations aren't given proper licenses. All these speak about what our officials don't want to hear," said Utsnobi, who is the brother of leading opposition politician Levan Gachechiladze.
On April 15, Maestro aired its political program "Propesia" ("Profession") but replaced the sound track with classical music in protest at the GNCC decision.