Government continues efforts to revive tea business
By Messenger Staff

Tuesday, April 22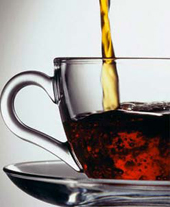 Over the past few months government officials have touted a potential revival of Georgia's tea industry—a significant part of the country's agricultural sector before the industry took a downturn in the collapse of the Soviet Union.
Opening a new hazelnut processing factory in the western district of Ozurgeti last week, President Mikheil Saakashvili said that Georgian tea will soon be as competitive a product as the country's citrus fruits and hazelnuts.
"Prices are going up all around the world and Georgia has to use this chance to sell its products on the world market," he said.
However, reviving the tea industry is a significant challenge. Thousands of hectares of plantations were lost during the conflicts in the early 1990s and many more remain unusable due to years of neglect, according to an Agriculture Ministry representative. Some plantations are now being used to harvest kiwi fruit and nuts instead.
The representative said that most Georgian tea is exported to the Middle East, and that an ongoing ministry project is helping more tea producers find foreign markets through international exhibitions.
"Various projects [aimed at reviving the tea industry in Georgia] have been undertaken in the past, but without many good results," the Agriculture Ministry representative said.
He added that while past initiatives mainly involved handing out subsidies, the ministry is now taking a more diversified approach to assisting the tea industry's growth.
In 2006, the USAID-funded AgVANTAGE project helped set up the Georgia's first "premium" green tea processing plant in Imereti's Tskaltubo district, which exports to the high-end tea market, providing eight full time jobs in addition to seasonal work.
Saakashvili said that a new tea processing factory, Geoplant, is planned to open in the western province of Guria and is expected to employ some 250 people.