'Georgian spy' held in Russia
By Mikheil Svanidze
Monday, May 19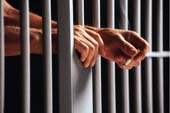 Russian security forces say they have arrested a Georgian spy with links to North Caucasian militants. Tbilisi denies the claim, which comes amid high tensions and bomb blasts in breakaway South Ossetia.
Moscow officials said on May 16 that Russian citizen Ramzan Turkoshvili, a native of Georgia's Pankisi Gorge, was working as a go-between for Georgian intelligence services and illegal guerilla groups in Chechnya and other regions in the Northern Caucasus.
According to a source in the Russian Federal Security Service (FSB), Turkoshvili was also tasked with gathering information about Russian state officials for recruitment purposes, as well as negotiating with Russian traffic police to ensure the safe passage of militants across the Northern Caucasus.
The FSB also claimed Turkoshvili was connected to a terrorist leader now in hiding in the Pankisi area.
Russian news agencies report that Turkoshvili confessed. There is no recent information on his location or status.
Georgian officials denied the charges. Shota Utiashvili, a spokesman for the Ministry of Internal Affairs, called the news "disinformation."
"It's not even serious to comment on the details of this," Utiashvili told reporters.
Rebel Chechen groups also denied the report. Movladi Udugov, the head of a separatists' analytical group, said the information was targeted for "Kremlin propaganda consumers," according to separatist website Kavkaz-Center.
Announced as the top Georgian official for conflict issues held talks in Moscow, the accusations fed smoldering tensions around Georgia's breakaway regions.
The same day, in apparently unrelated incidents, there were at least two explosions in the South Ossetian conflict zone.
The first blast happened about 200 meters away from state-controlled village of Ergneti early that morning. No one was injured, an officer with the regional peacekeeping force told reporters.
But a few hours later, a Georgian police car was hit by a roadside bomb on the way to another local village. The policeman was injured and taken to a military hospital in nearby Gori, where his condition is now listed as stable.
An Interior Ministry spokesperson said the bomb was remotely controlled.
"One hour [before], a peacekeepers' patrol drove along the same road, and nothing happened," the spokesperson told reporters.
News agencies reported a third, unconfirmed, explosion in the area that day.
Deputy Defense Minister Batu Kutelia blamed the blasts on the South Ossetian separatist administration, saying they had taken up "tactics of terrorism."
The separatists accused Georgians of plotting the explosions.
"This is another sanctioned PR stunt by the Georgian government," South Ossetian security chief Boris Atoyev told reporters. The separatist official pointed out that both blasts occurred in Georgian-controlled territory.
The de facto South Ossetian government earlier accused Georgia of plotting attacks in the region.