Abkhaz leader: New railways for Sochi Olympics
By Temuri Kiguradze
Tuesday, June 24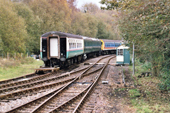 Newly-repaired railroads in Abkhazia will transport building materials across the Russian border in the run-up to the 2014 Winter Olympics in nearby Sochi, separatist leader Sergey Bagapsh said yesterday.
Russian military engineers were deployed last month to repair railroads in the breakaway region, sparking outrage in Tbilisi. Government officials allege Russia is preparing the infrastructure for war and annexation.
Bagapsh denied the railway would be used for military purposes but said it would allow for the delivery of more cargo to Russia, according to the Russian news agency Interfax.
"We plan to provide 35–40 million cubic meters of crushed stone for building a sport complex in Sochi. Our delivery of sand will be no less than this," said Bagapsh.
Tbilisi has said that Abkhaz business involvement in the Sochi Games would amount to economic annexation of de jure Georgian territory.
In March, then-foreign minister Davit Bakradze called on Russia to seek Tbilisi's consent if it planned to involve Abkhazia in construction works in the run up to the 2014 Olympics.
"I hope that our Russian colleagues will demonstrate political wisdom and will not take such a step without the consent of the central authorities of Georgia," he said.
In April, separatist leader Bagapsh said the region expects Russian investment of USD 300 million as a result of its involvement in preparation for the Olympics.