Georgia wants to assist EU investigation
By Messenger Staff
Thursday, December 18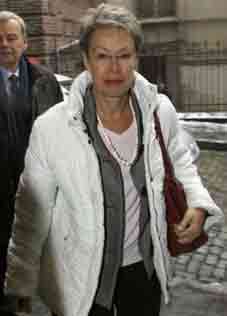 Georgian Foreign Minister Grigol Vashadze states that Tbilisi has "several recommendations" for the EU Commission that is investigating the origin of the August conflict in Georgia.
"First of all, Russia's August aggression should not be discussed as an isolated event; we should consider it in a broader context, in particular alongside those developments taking place since the early 90s, because Georgia was in a permanent condition of war with Russia, which was sometimes putting this in remission and sometimes heightening it," Vashadze told journalists after meeting the head of the Commission, Heidi Tagliavini, in Tbilisi on December 16. He also added that the Commission should take in consideration "cases of mass human right violations" that are happening in the conflict zones right now.
The Georgian Foreign Minister proposed that the Commission meets representatives of the legitimate, Tbilisi-backed, authorities of Abkhazia and South Ossetia. Vashadze also said that the inquiry was not yet fully set up, as it only involved its Chairperson, Heidi Tagliavini and her two deputies. The group is expected to involve at least ten "recognized experts," including historians, military personnal, jurists and human rights experts.
Vashadze also proposed that the Commission take into consideration the report produced by the Georgian Parliament's parallel Commission, which questioned a number of senior Georgian officials, including President Mikheil Saakashvili and several Ministers.
Vashadze said that Tagliavini's visit was a "preparatory one" and added that "it was not quite clear yet what type of report the mission has to produce and how it will work." The EU formally agreed on December 2 to create a "fact-finding mission" to probe into "the origins and the cause of the conflict... with regard to international law, humanitarian law and human rights, and the accusations made in that context." It also says that the mission's "geographical and time limits will be sufficiently broad to determine the possible causes."