We will find out where the money is going, say Christian Democrats
By Sopo Datishvili
Tuesday, February 10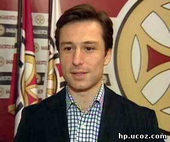 The Christian Democrats have demanded the right to investigate what has happened to the budget finances destined for IDPs. The party intends for the first time to exercise its legal right, given by the 18th paragraph item 2 of the Chamber of Control regulations, to make an extraordinary audit of important topics. It also plans to discuss this issue in Parliament from the beginning of the spring session.
The Christian Democrats met the head of the Chamber of Control, Levan Bezhashvili, on February 9 to ask for the taking of necessary measures to control the expenditures intended for the IDPs from Tskhinvali region. Their demand was also approved by the Speaker of Parliament, David Bakradze.
"We have established our priorities. A great deal of finance is set aside for IDPs in 2009. We will ensure that this money reaches its targets," said party leader Giorgi Targamadze.
After the meeting with the Christian Democrats, Levan Bezhashvili said that the issue is very complex as IDP's are financed from different sources such as the Government Fund, the Ministry of Finance and different funds for refugees. Bezhashvili asked for two months to look deeply into this issue.
The head of the Press Office of the Christian Democratic Party, Zaza Gabunia, said that such an audit is very important for the prevention of future problems. "It is our right to ask for a Chamber of Control audit, especially when it concerns aid to IDPs. This is very painful matter for our country and as an opposition party we think it's our duty to care about the IDPs and each tetri that intended for these people. We might not find that any mistakes have been made in aid distribution but at least we will ensure appropriate financing for the future, it's like prevention", he said.
Gabunia confirmed that the party will discuss this issue in Parliament just after the beginning of the spring session. He added that Levan Bezhashvili has the right to ask for time and the party isn't against it.