Jazz will burn Batumi
By Diana Dundua
Thursday, July 9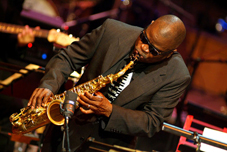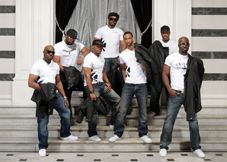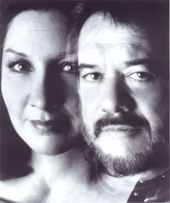 One of the most beautiful cities in Georgia, Batumi [Adjara] is preparing to host a big musical event on July 19-21, the third Burn Black Sea Jazz Festival.
Like the previous ones this Jazz Festival will present exclusive performances and 3 days of non-stop entertainment, from noon till midnight, will become a place for people of all ages and origins to meet and have a good time.
Flora Purim & Airto Moreira, Maceo Parker, Naturally Seven, The Alps Adriatic Jazz Ensemble, Sarp Maden Quartet and DJ Giom will entertain in three evenings of concerts at Tarabua Beach Club and present an unforgettable experience.
"The Black Sea Jazz Festival is becoming more and more popular in Georgia and this can be proved by the fact that the tickets are almost sold out," Marketing Director of festival organizer Eastern Promotion Kakha Kandelaki told The Messenger on Monday. He said that despite the crisis in the country there is still high demand for tickets as Georgians miss and appreciate high quality music.
"This year the festival was put at serious risk as we could not manage to agree terms with some big companies which had been our partners in previous years, including MagtiCom, TBC Bank and Nescafe, who could not become festival sponsors because they had certain problems themselves. Nevertheless we achieved our goal and with the support of Coca-Cola & Burn, Geocell, BAT Oil, Turkish Airlines and numerous media supporters we have organized the festival," Kandelaki said.
Despite the tense situation in Georgia since the Georgian-Russian war last August Eastern Promotion did not have any difficulty persuading the musicians to participate in the Black Sea Jazz Festival. "All the participants, who are living legends, agreed with pleasure and due to the support of festival sponsors the concert tickets are very cheap. They cost GEL 70 and when buying a season ticket for all three concerts there is special discount and the cost falls to GEL 150," Kandelaki added.
Kakha Kandelaki told us that this year the Georgian Ministry of Culture, Sport and Monument Protection had expressed interest in supporting this huge musical event for the first time and the Adjaran Ministry of Culture has provided much assistance too. "Besides the fact that every summer the festival gives Georgians the opportunity to experience high quality music this is a very good event from the tourism viewpoint as well. For instance, during last year's Black Sea Jazz Festival more than 2,000 tourists arrived in Batumi over those three days," Kakha said. He added that approximately 300,000 USD was spent on preparing everything for the festival but thanks to the serious support from sponsors and media partners [The Messenger is one of the media supporters] ticket prices have been held down.
Talking to The Messenger Irma Tskitishvili, PR Manager of Geocell, one of the festival's sponsors, said that the company always welcomes and supports such events, as giving Georgians the opportunity to listen to the high quality music is very important and useful as well. "Every year when Eastern Promotion organizes this event for us it's a great occasion. I know that it's a luxury item but there is a big demand for good music in our country. Thus by supporting such events Geocell continually tries to make its subscribers and the whole society happy," Tskitishvili told us.
The official host of the foreign guests for the Burn Black Sea Jazz Festival is the Georgian Palace Hotel in Kobuleti. Each concert starts at 8 p.m. and lasts an hour and a half.
Kandelaki was also keen to tell us about the 12th Coca-Cola Tbilisi Jazz Festival which will take place on October 27-30. Two-time Grammy Award winner Marcus Miller with his totally new band will open it.