US diplomat wants "to hear Georgian people"
By Temuri Kiguradze
Tuesday, September 15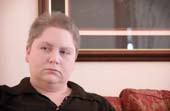 Tina Kaidanow, the newly appointed US Deputy Assistant Secretary of State responsible for relations with Caucasus and Southern European countries, will visit Georgia on September 14.
During her two-day working visit to Georgia, her first, Kaidanow will meet Georgian state officials and representatives of opposition parties. She held negotiations with Georgian Foreign Minister Grigol Vashadze and State Minister for Reintegration Issues Temur Iakobashvili on Monday.
Georgian Deputy Foreign Minister Alexander Nalbandov noted that one of the main issues to be discussed on Kaidanow's Georgian trip will be the preparations for the Geneva discussions scheduled for September 17. Kaidanow will reportedly represent the United States at these negotiations, which are dedicated to reducing tension in Georgia's conflict zones. "Ms. Kaidanow is an experienced diplomat, who is quite well informed about the problems of our region and know the conflict issues well," Nalbandov said at a press conference in Tbilisi on September 14.
"I'm extremely happy to be here in Georgia. This is my first time in this country. I am glad to be here, to meet the staff of my Embassy and a number of opposition figures as well. I want to hear what everyone has to say, I want to hear what people are thinking. And that is really the purpose of my trip here today and tomorrow," Kaidanow told the Georgian media on Monday.
Tina Kaidanow has replaced Matthew Bryza, who was often criticised for having a "too personalised attitude" towards the Georgian authorities. "I found it simply ridiculous to read, and to hear some of the things some of my colleagues on the more radical side of Georgia's opposition were saying, about me supposedly supporting only one person [President Saakashvili] in this country," Bryza said during his last visit to Georgia in August. Bryza has been appointed US Ambassador to Georgia's neighbour Azerbaijan.
Kaidanow was previously Chief of Mission and later US Ambassador to the Republic of Kosovo, and prior to that the Deputy Chief of Mission at the US Embassy in Bosnia and Herzegovina from 2003-2006. Almost the whole of her career has been dedicated to issues connected with the Balkan conflicts. She holds Bachelor of Arts and Master of Arts degrees from the University of Pennsylvania and a Master of Philosophy degree in Political Science from Columbia University in New York.