Georgian teenagers arrested in South Ossetia
By Temuri Kiguradze
Friday, November 6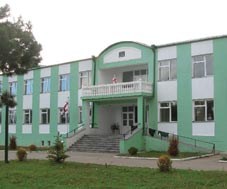 Four Georgian teenagers were detained by the armed formations of Georgian breakaway region of South Ossetia on Wednesday night.
According to the de facto authorities South Ossetian law enforcers found four hand grenades and an undetermined quantity of explosive materials on the teenagers. The separatist side accused the Georgians of "violating the state border" and "preparation for a terrorist attack."
"Four underage Georgian citizens were detained by the employees of South Ossetia's Interior Ministry at 23.00 on November 4. They were delivered to the Ministry of Internal Affairs. After questioning it was determined that all of them are residents of Tirdznisi village in the Georgian district of Gori who had illegally penetrated the territory of South Ossetia," stated the separatist Interior Ministry's Press Service.
The Georgian side has confirmed this incident but described it as a "kidnapping." "Giorgi Ramishvili, Levan Khmiadashvili, Zviad Tsabadze and Viktor Buchukuri, who are students in the 9th, 10th and 12th grades of Tirdznisi School, were kidnapped by the Ossetian separatists," said Georgian Education and Sports Minister Nika Gvaramia on November 5. He said that the detained are being held in Tskhinvali at the moment. The Georgian Interior Ministry did not confirm or deny the South Ossetian claim that the teenagers possessed explosives. "We are checking that information now," a spokesperson said.
"The Georgian authorities will do everything they can to rescue these children from detention. I appeal to the international organisations and diplomatic missions active in Georgia to put all their efforts into ensuring those youngsters to return home and continue their studies," stated Nika Gvaramia.
The EU Monitoring Mission (EUMM), which conducts observations of the zones close to the administrative borders of the breakaway Georgian regions, has stated that it is aware of the incident. "The EUMM is following closely the [November 4] incident and continues to gather information about it," its Press Service told
The Messenger
on Thursday, adding that EUMM would make a statement as soon as the situation was clearer.
Detentions of Georgian citizens by the South Ossetian side have increased in recent weeks. On October 29-30 the Georgian and South Ossetian sides agreed to free 21 Georgians arrested by Russian troops in South Ossetia. The de facto Tskhinvali authorities called the liberation of these Georgian woodcutters as "a sign of good will", but the Georgian side accused the Kremlin of helping the South Ossetian de facto authorities "kidnap" Georgian citizens.
"Russia contributes to the destabilisation of the situation in the occupied regions and adjacent territories, escalating tension and posing a threat to peace and stability not only in Georgia but throughout the Caucasus region as a whole," reads the Georgian Foreign Ministry statement published after the incident with the woodcutters.