Chinese Company ZTE Corporation: MagtiCom's Unreliable Partner
Thursday, November 26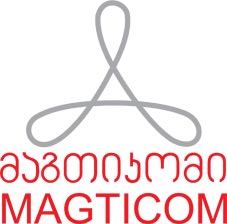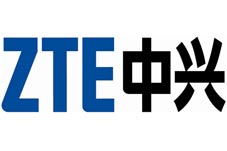 It is nearly two years since MagtiCom, Georgia's biggest telecommunications operator, launched a project of paramount importance which stipulates the covering of the entire territory of Georgia with wireless fixed telephone network. Over 75 million lari have already been invested in the project and this is only the initial stage of its development. It is common knowledge that reliable and inexpensive communications means is major problem for the population of Georgia especially in the regions where fixed telecommunications have been unavailable till now.
That was the reason why MagtiCom's product Magti Fix gained general acceptance from the population of Georgia and the demand for Magti Fix phone sets was increasing day by day. Such developments were anticipated at MagtiCom and the company exercised contract with a Chinese company ZTE Corporation to secure sufficient stock of fixed wireless phone sets. ZTE Corporation was, according to the contract, to provide stage-by-stage supply of those phones. The contract with ZTE Corporation enabled MagtiCom to schedule the stock of phone sets so as not to face any delay in their delivery to its customers.
However, in the last minute it turned out that the Chinese company was unable to fulfill its undertakings sending, as a result, only 10,000 phone sets instead of the 40,000 scheduled which were to arrive in Georgia on December 8, 2009. The situation has changed drastically and MagtiCom's stock of phone sets, having been replenished only by 10,000 instead of 40,000, is now on the verge of exhaustion which means severe financial and moral losses for the Company. In addition, a lot of people who intended to have Magti Fix phones installed in their families on New Year's Eve were upset to find themselves without the means of communication. The state of things became more complicated by the fact that the delay concurred with the holiday period when considerable increase in the demand for any products, including Magti Fix phones, is usual thing.
Besides, ZTE Corporation is still unable to name the exact day when they will be able to dispatch the phone sets laying the blame on American company Qualcomm which provides chipsets required for those phone sets. You must admit that such argument may not justify the failure to fulfill one's undertakings. MagtiCom is already estimating the loss incurred by unreliable partnership of ZTE Corporation. Simple truth saying that a reliable partner is the precondition of business success proved once again to be simple truth. This, unfortunately, is not the case with ZTE Corporation whose misbehavior inadmissible for business in general cast a shadow on the reputation of all Chinese companies and impeded the development of a major project which naturally imperils any future investing thereof.