Aspects of New Year
Compiled by Etuna Tsotniashvili
Thursday, December 31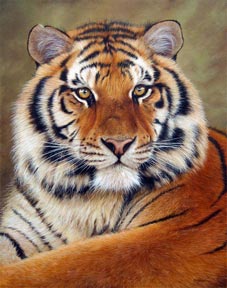 New Year is an event greeted with great happiness and hope in Georgia. By tradition, at exactly midnight on New Year's Eve you should make a wish, which will then come true.
Tbilisi has made very special preparations for this New Year. You can see lots of illuminations and New Year ornaments around the city, as if you are in a Christmas story.
As New Year drew closer the rhythm of the city changed. There are now several hot spots in the city containing New Year gifts and trees and Santa Claus, who is giving presents to children.
On New Year's Eve Georgian pop stars sang at a public Xmas gala on the main square of the city. The singers counted down to midnight with the celebrating attendees. As soon as the clock on City Hall struck 12 a cascade of fireworks filled the sky giving unforgettable memories to those there.
Tracer
In Georgia there is a tradition that every family has a 'tracer', a first footer who comes either at midnight or in the early morning of 1 January, bringing either happiness or misfortune. Sometimes people are warned beforehand that they should be the tracer for their family, however sometimes unexpected guests come before the tracer by chance. The tracer should have sweets and fruit in their hands and on entering the home should say, "I am coming, God bless you! I am coming, bringing with me happiness, joy, health and welfare." This is why families choose a kind and lucky person for their tracer.
2010 - Year of the Tiger
People born in the Year of the Tiger are generally well liked because of their charming personalities. Often, failing at a given task or being unproductive in their personal or professional life can cause a Tiger to experience deep depression. Criticism from loved ones can also generate this type of Tiger reaction.
Tigers are fond of competitions. They simply cannot pass up a challenge. They may appear cool and are unpredictable, and it would be unwise to underestimate their reactions. Natural leaders, they have a strong sense of their own dignity. They are intelligent, alert, and farsighted. People born in the Year of the Tiger are straightforward and uninhibited in nature.
They must be aware of how they react to and are affected by the consequences of their tempers. They are blessed with flexibility and often recover quickly from illness or pain.
What should we expect?
Chinese Astrology states that a year of the Tiger is definitely an explosive year. It usually begins with a bang and ends with a whimper. A year earmarked for war, disagreement and disasters of all kinds. But it will also be a big, bold year. Nothing will be done on a small, timid scale. Everything, good and bad, can and will be carried to extremes.
Fortunes can be made and lost. If you take a chance, gamble for high stakes, but understand that the odds are stacked against you.
People will do drastic and dramatic things on the spur of the moment. Tempers will flare all around and it will be a trying time for diplomacy. Like the Tiger, we will tend to charge without thinking and end up regretting our rashness.
Friendships, joint ventures and deals requiring mutual trust and cooperation made at this time are brittle and will be easily broken. However, the forceful and vigorous Tiger year can also be used to inject new life and vitality into lost causes, sinking ventures and drab or failing industries.
The fiery heat of the Tiger's year will no doubt touch everyone's life. In spite of its negative aspects, we must realise that it could also have a cleansing effect. Just as intense heat is necessary to extract precious metals from their ores, so the Tiger year can bring out the best in us.