Spam
By Ana Datiashvili
Tuesday, May 4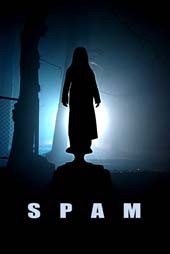 Georgian Movie Theatres will be spammed on May 5, 2010. The first Georgian feature-length thriller, 'Spam', will be premiered on that day.
Georgian cinema doesn't have any track record producing thrillers, so young Georgian director Ramaz Chachanidze is a pioneer. The thriller, clips of which have been shown on Georgian TV channels, gives the impression that it will be quite a scary movie.
A real horror story from 19th century Georgia is the basis of Spam. The movie is set in Kojori (near Tbilisi), filming lasted 24 days and according to the director this is a record for such a kind of movie and shows the merit of the young actors and actresses and the crew, who were so highly motivated.
Expectations are high. As the director says this is first step in this genre, and if Georgian cinemagoers like Spam this will be a great success.