Energy efficiency competition winner announced
By Messenger Staff
Thursday, July 15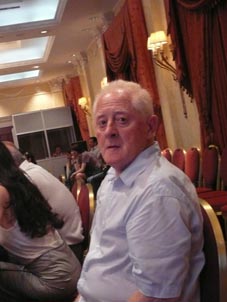 Svabodnaia Gruzia
reporter Gabriel Namtalashvili has won a journalists' competition about energy efficiency. The competition was held by the EBRD and USAID as one of its energy efficiency and energy efficiency technology projects in Georgia.
Namtalashvili entered articles for the competition under the headline 'Warmth Can Be Cheap', 'Are Georgian Companies Ready to Make Money from the Air?', 'Energy Efficiency – Today's Choice' and others. Each of these had been published in Svabodnaia Gruzia this year.
The organisers of the competition highlighted the contribution of Georgian journalists to increasing public awareness of energy efficiency issues, which are now acquiring worldwide strategic importance. The work of Georgian journalists proves the professionalism of their approach and their competence.
The Messenger
congratulates Namtalashvili on his deserved prize.