Moscow, Tskhinvali slam ECHR decision
By Mzia Kupunia
Wednesday, January 12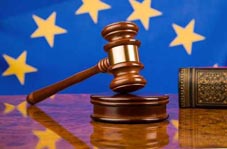 Officials in Moscow and the de facto authorities in Tskhinvali have criticised the decision of the European Court of Human Rights on striking off 1459 cases of the 3300 individual applications filed by South Ossetian residents and Russian servicemen deployed in Tskhinvali region concerning the Georgia-Russia conflict of 2008.
The Court cited not receiving the additional requested information from the applicants as the reason for its decision. "Having received no response to its request for information, sent on two separate occasions in 2010 to the applicants' legal representatives, the court decided to strike 1549 of 3300 cases belonging to the group," the statement issued by the European Court of Human Rights on January 10 reads.
Russian State Duma (Parliament) member of the ruling party, Sergey Markov said the decision of the European Court in Strasbourg was "politicised". "Their [European Court of Human Rights'] position is anti Russian," Markov suggested, adding that the Russian side should make "strict statements" in response.
First Deputy Chairman of the International Affairs Committee at the Russian Duma, Leonid Slutskiy assessed the decision of the European Court of Human Rights as "obscure." "It cannot be asserted that the Court has taken a pro-Georgian position in this case, however, at the same time the fact that the Strasbourg Court demands some kind of additional information from the applicants, causes some misunderstanding," he added.
Meanwhile, de facto officials in Tskhinvali have accused the European Court of making an "unjust" decision. "I am examining this issue. However right now I can say that many of the applicants were citizens of South Ossetia and Russian peacekeepers," de facto South Ossetian President's Representative in Human Rights Issues, David Sanakoev said. "The decision of the European Court is unjust because they [the applicants] were victims of Georgian aggression in August 2008," Osinform information agency quoted Sanakoev as saying.
Tbilisi has assessed the striking of almost a half of the applications filed against Georgia in the European Court of Human Rights as a "positive" fact. The Georgian Ministry of Justice said that the Court's decision is "yet further proof that the applications filed against Georgia by ethnic Ossetians concerning the Russian-Georgian war of August 2008 are not legal and they are just part of Russian propaganda."