Exiled Girogobiani arrested in Spain
By Salome Modebadze
Monday, August 22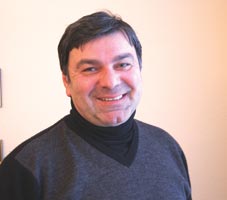 The former Head of Forest Department of Georgia Bidzina Giorgobiani has been detained by the Spanish police in Mallorca, Spanish media (www.diariodemallorca.es) reported on Saturday. Giorgobiani was detained by the Spanish police while crossing the border but the reason for his detention is as yet unknown.
Giorgobiani who had been searched by the Georgians for many years was sentenced with 6 years of imprisonment. The Interpol-wanted former official who had been sought by the Georgian Government had been accused of illegal and anti-national affairs. But having immigrated to Germany he had received political asylum and chaired the National Council in Western Europe. Georgian law enforcers are asking for Giorgobiani's extradition but the Spanish police and court has not made any decision yet. Bidzina Gujabidze from the Conservative Party who had also been the Chairman of the Parliamentary Group studying Giorgobiani's case (in 2006) doubted that former state officials would be extradited to Georgia.
"Giorgobiani is a political refugee with German citizenship. The German Government knows well that if he will be extradited to Georgia he would face physical destruction," Gujabidze said explaining that both Germany and Spain have been informed about Giorgobiani's case. As Gujabidze stated the Parliamentary Group chaired by him had questioned the Minister of Internal Affairs Vano Merabishvili but when the opposition prepared the summary justifying Giorgobiani's innocence Parliament did not approve it.
"He [Giorgobiani] has been chased by the Georgian Government because he had accused them of running an illegal timber business with Eduard Kokoity de facto leader of South Ossetia," Gujabidze stated. Zviad Dzidziguri leader of National Council also expressed his confidence that Germany would protect the rights of Giorgobiani as its citizen. Emphasizing that the Georgian side had announced search on the former official "in vain" Dzidziguri expressed his confidence that the Spanish police would soon release him.
Gia Tsagareishvili opposition MP from Unity for Justice who also worked on Giorgobiani's issue in the former Parliament stressed that the Georgian Government has been chasing Giorgobiani for a long time. "The fact that the German side had given him a political shelter also emphasized this fact," Tsagareishvili told the media. The MP criticized the current Georgian Government's policy against Giorgobiani who according to his statement had opposed the "illegal deal on timber."
Unfortunately the representatives of the Georgian Interior Ministry were unavailable to comment about Bidzina Giorgobiani's case. But the position of the Tbilisi is clear – the authorities will seek to uphold the verdict against the former state official as he is sentenced in absentia.