Actors for Prestigious Play to be Selected through TV Show
By Salome Modebadze
Friday, December 2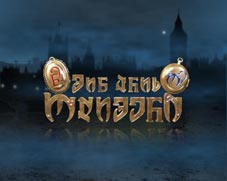 Rustaveli Theatre in partnership with the Opera and Ballet Theatre is preparing to stage the world famous musical play Oliver in 2012. The play based on the novel of famous English writer Charles Dickens Oliver Twist needs two main characters: a small orphan boy – Oliver and a young lady – Nancy, who later takes care of the boy. Preparation activities for selecting the main characters have successfully started at Rustaveli Theatre. Having passed tests through serious tours with professional choreographers, musicians and artists, ten candidates for Oliver and nine candidates for Nancy will perform on the Georgian Public Broadcaster's live show at 21:00 every Friday till the 13th of January, the day when the names of the winners will be announced.
The fully licensed TV show and the musical performance hope to attract attention to Georgia through cooperation with shows in the UK. Calling it a historic moment to make Georgia a part of the great English theatric tradition by staging Oliver, the authors of the idea hope to successfully share the BBC's experience by offering a live show based on fair competition.
Talking of the importance of the play for shaping "Georgia's cultural policy" Zaal Chikobava, Manager of Rustaveli Theatre and a jury member explained that the main point in making a live show is to pique viewers' interest in choosing the characters among the 19 participants they would later see on the stage of Rustaveli Theatre. "It was such a huge project that it couldn't have been carried out by one particular institution. We are talking about a world famous play, which will be hard to stage. But I'm sure after the successful implementation of this project we will continue cooperating with one another," Gia Chanturia General Director of Georgian Public Broadcaster stated.
According to Chanturia the live show is an analogue of a BBC program which often makes similar TV competitions for promoting culture. Dato Sakvarelidze Director of Opera and Ballet Theatre who will stage Oliver at Rustaveli Theatre recollected how Oliver was first staged by Lionel Bart as a musical in 1960 followed by several film interpretations of the story. "Friday will be a test for everyone working on the performance," Sakvarelidze said stressing that the live show would become an important experience for the participants to feel confident in the play later.
Encouraging everyone to call or message in support of their favorite candidates, Project Director Ia Sherazadishvili, stressed that the candidates would show their artistic skills at the live shows and express their "universality." Hoping to give stimulus to the young actors and actresses through fair competition, Neka Sebiskveradze Chairwoman of Tbilisi Cultural Events and the member of TV jury emphasized the importance of performance and stated that Tbilisi City Hall would sponsor this play which promises to hold such a significant role in Georgian cultural life.