Rustaveli Theatre marks Occupation Week
By Salome Modebadze
Wednesday, February 29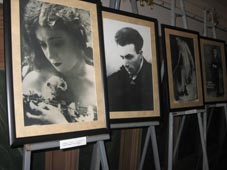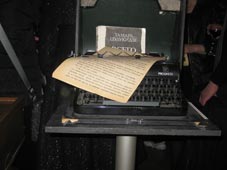 In commemoration of Occupation Week, the Rustaveli Theatre remembered the great Georgian stage director Sandro Akhmeteli and his colleagues, who were either killed or exiled during the Soviet repressions in 1937.
An exhibition titled "When Death Came In" shares photos and documentaries from the theatre's archive, reminding visitors of Georgia's tragic past.
"All the [tragedy] the Georgian people have experienced in their lives began in February 1921... It's important that protection of Georgia's independence is our main obligation," remarked Parliamentary Speaker Davit Bakradze at the opening ceremony of the exhibition.
He spoke on February 25, the 91st anniversary of the occupation. Encouraging everyone to realize their responsibility to their country, Bakradze noted how terrible it would be for Georgia to again lose her independence, as the loss of independence would mean "a new 1937".