Kavkaz Jazz Festival
Thursday, June 7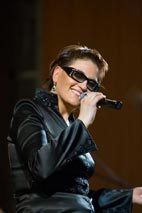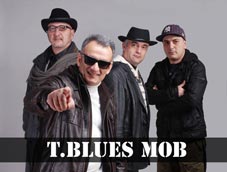 This week, Tbilisi hosts the third consecutive Kavkaz Jazz Festival, from June 6 to June 9.
For the first time, the Festival has broken out of Caucasian borders by featuring not only Georgian, Armenian, and Azeri musicians, but also performers from Austria and Germany.
The opening concert on June 7 will feature the Dini Virsaladze Band (Georgia), the Helmut Kaplan Trio (Austria), Maya Baratashvili (Georgia), Unlimited with Papuna Sharikadze (Georgia), and Sharak (Armenia) at the Conservatoire Grand Hall.
On June 8, contemporary jazz band the Helmut Kaplan Trio and Azerbaijanís the Jazzery Band with Ulviyya Rahimova and Aysel Mamadova will perform at the Magti Club.
The festival will close with an open air concert at Deda Ena Park on June 9, featuring Jazz Teens (Georgia), David Barnabishvili (Georgia), Sharak, and the T-Blues Mob (Georgia).
Kavkaz Jazz is supported by Tbilisi City Hall and the Ministry of Culture of Georgia. The festival aims to support the popularization of jazz in the South Caucasus, as well as the discovery of young jazz musicians. It is hoped that the festival will provide a format for intercultural dialogue and the establishment of friendly relations among participants. Kavkaz Jazz hopes to be a symbol of peace, freedom, and tolerance in the South Caucasus.