Controversy over place of birth erupts as Olympic Games set to kick-off
By Ernest Petrosyan
Thursday, July 26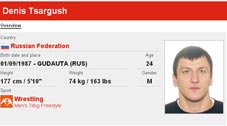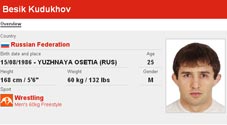 Abkhazia and South Ossetia are formally mentioned as Russian territories according to the London Olympic Games official website. The site lists the profiles of all the participants of the London Olympic Games.
The places of birth in the biographies of two freestyle wrestlers from the Georgian breakaway regions, Besik Kudukhovisa from South Ossetia [Georgia] and Denis Tsagushis form Gudauta, Abkhazia [Georgia], are indicated as Russian territories.
The Georgian National Olympic Committee expressed their disapproval of this fact and submitted a request to correct the mistakes and indicate their proper (internationally recognized) place of birth (Georgia).
The British Embassy released a statement. The statement attributes this controversial listing to the athletes' decision.
"We understand Georgia's displeasure regarding the information on the london2012.com website. [However], all athletes competing for Russia and born in the former Soviet Union appear to have been listed as born in Russia. The British government has referred the matter to the London 2012 Organizing Committee (LOCOG) who operates the website. The UK government continues to have no doubts about Georgia's territorial integrity and hopes this matter can be resolved quickly."
Olympic champions and medal winners will be revealed in 36 sports, Georgian athletes will participate in just one-third of them (12). Since the 1996, Atlanta Games, the results of Georgian athletes has improved, and Georgians supporters expect better results from London games.
This summer's 30th London 2012 Summer Olympic Games will open tomorrow and will last a little over two-weeks from July 27 until August 12.