TI: Unequal Approach of Audit Agency
By Ernest Petrosyan
Tuesday, August 21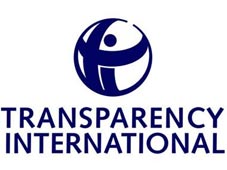 Transparency International Georgia claims that the Georgian State Audit Agency (SAA) implemented an uneven policy towards political parties in 2011.
According to the TI representative Levan Natroshvili the SAA expressed more interest towards issues related to donors of other political parties rather than the United National Movement (UNM).
"Last year [SAA] had an unequal approach. When at the end of 2011, Bidzina Ivanishvili entered politics and founded Georgian Dream, the SAA instantly reacted by publishing a thorough list of physical and legal entities who donated in favor of the coalition," noted Natroshvili.
According to Natroshvili, the public has the same interest about UNM donors. "The interest about the UNM donors is also very important for society however it has not become public. When the agency publishes thorough information about one political party, and absolutely nothing about the other party it raises certain doubts in the society that the SAA has double standards." Natroshvili said.
However, according to Natroshvili, SAA concealed certain public information last year. When Transparency International requested the list of campaign donors for all the political parties, SAA gave them the addresses for all campaign donors with the exception of the addresses of United National Movement donors.
"This is a huge problem. The audit service wants the community to believe in its objective judgment, but these facts show the opposite. This problem must be rectified, but unfortunately, such approaches are continuing and the frequently inconsistent behavior of the audit department is completely illegal." said Mr Natroshvili.
Opposition media entity MAESTRO TV has also been affected by the SAA's supposed political biases. The SAA's seizure of MAESTRO's imported TV satellites was politically motivated, according to media analysts.