Plea bargain: a serious source for the state's budget
By Salome Modebadze
Wednesday, August 29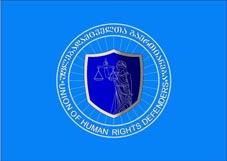 The Union of Human Rights Defenders has demanded the abolition of the Plea Deal– an agreement between the prosecutor and the defendant through which the latter may regain freedom in exchange for paying a financial penalty.
The Union said the plea bargain runs counter to equality of the law, the presumption of freedom and innocence, publicity, and other universal principles of law. That is why the Union suggested looking through the plea deals of the criminal law made "by force, violence, threat and intimidation" after the Rose Revolution in 2003.
According to the Union chairman, Nikoloz Mzhavanadze, the majority of detainees are forced to make such agreements through pressure. He said thousands have had their freedom restored at a high cost.
Suggesting changes to the legislation, the Union of Human Rights Defenders encouraged the parties participating in the elections to consider this issue in their election programs because the Union thinks that the so-called institute of Plea bargains has "damaged law in Georgia and established state terror."
The supporters of the plea deal claim that justice is faster and effective, while the punishment facilities – less crowded. While according to the official data given by the Union of Human Rights Defenders, the situation is the opposite with increasing number of detainees from year to year. If there were 6,119 detainees in 2003, in 2012 their numbers reached 24,011, while for the first six months of 2012 there have already been 6,215 cases.
Mzhavanadze said that although the plea deal is working in many foreign countries, the category of crime is not defined. "So it is possible to make a plea deal for any crime," he explained.
Mzhavanadze worried that the advocates have become brokers, judges – notaries, prosecutors – pressure machines while the system of process agreement itself has become "the serious source of filling the state's coffers."
Christian-Democratic Movement (CDM) member Levan Vepkhvadze told
The Messenger
that the processing agreement has both positive and negative aspects. He said someone may prefer paying money instead of spending years in a detention facility.
But he said the judge should be the one offering the processing agreement to detainees, not a prosecutor. He said while talking about the court system the CDM has considered this issue.
Opposition MP Dimitri Lortkipanidze welcomed the suggestion of the Union of Human Rights Defenders, stressing the need for working out a well-developed concept. He told The Messenger that he has initiated changes to the criminal law last fall and expressed his readiness to coordinate with other lawyers.
Lortkipanidze also emphasized that as a norm of criminal law the plea deal should be initiated and carried out by the court, while in Georgia, the reality is that the privilege is given to the prosecutors. Discouraging the court and the executive body's equality, Lortkipanidze said the court should promote the effective execution of law in the country.