Eastern Partnership: Seminar on energy cooperation to take place in September
Tuesday, September 4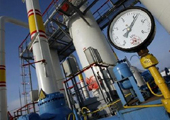 A seminar-workshop entitled 'EU-Eastern European Partners cooperation in energy security: achievements, barriers and prospects' will be taking place on 19 September 2012 at a Euronest Parliamentary Assembly meeting in the European Parliament in Brussels.
Mr. Kevin McCann, Team Leader of
INOGATE
Technical Secretariat Project, will give a presentation on the achievements and current development of the EU-funded
INOGATE
energy programme and its objectives for secure, sustainable and affordable energy.
The purpose of the seminar is to allow exchanges of views on policies and initiatives for energy cooperation within the Eastern Partnership. At this seminar participants will debate with high-level experts from the industrial, academic and public sector on key issues and recommendations.
The event is being organised by the EURONEST Secretariat and the Policy Department, DG EXPO – for the Committee on Foreign Affairs and the EURONEST Parliamentary Assembly's Committee on Energy Security,
The EURONEST Parliamentary Assembly was set up in May 2011. It is a parliamentary forum to promote political association and further economic integration between the European Union and the Eastern European Partners. It consists of the European Parliament delegation and the Eastern European Partners' (Armenia, Azerbaijan, Georgia, Moldova and Ukraine) delegations. The EP delegates 60 members, the Eastern Partners 10 each.
INOGATE
is an EU-funded programme promoting international energy co-operation between the European Union and the Partner Countries of Armenia, Azerbaijan, Belarus, Georgia, Kazakhstan, Kyrgyzstan, Moldova, Tajikistan, Turkmenistan, Ukraine and Uzbekistan. It works to support the EU policy frameworks of the Baku Initiative, the Eastern Partnership – Energy Security Platform and the Energy Community.
(EU Neighbourhood Info Centre)