Mayor of Tbilisi initiates dividing the capital into more districts
Wednesday, January 16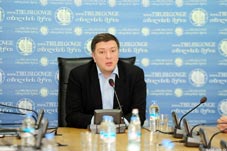 Gigi Ugulava Mayor of Tbilisi said on January 15th that it is better to have 10 districts in the capital instead of the current 6. He said it would be a simple process. For example Vake-Saburtalo will be divided into two independent districts: Vake and Saburtalo, the same will be with other similar regions. Ugulava said administrative expenses would decrease as the service centers would now serve to two districts.
According to the information released by the Mayor's Office, the new initiative also aims at increasing public engagement into the regional activities and efficient satisfaction of their socio-economic needs.
The Mayor's initiative was sent to Tbilisi City Council for further consideration.