Georgia will participate in EUTM Mali
By Ana Robakidze
Wednesday, March 20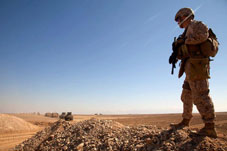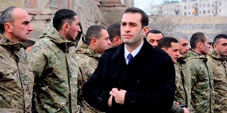 Georgia is considering accepting the proposal of its European partners and participating in the EUTM Mali, which is a European Union multinational military training mission headquartered in Bamako, Mali. The mission is planned to last for 15 months and will train and advise the military of Mali and will not be involved in combat operations in the north of the country.
Georgian Defense Minister Irakli Alasania made a statement regarding Georgia's contribution to EUTM Mali at the Brussels Forum, outlining that the Georgian government stands ready to accept its European partners' proposal.
"We have received a proposal from the EU to consider Georgia's cooperation with European security and defense institutions and the contribution to its missions. The Georgian government discussed the issue and made a political decision to strengthen relations with Europe, the European Union, as well with European defense and security structures that are all of vital importance for our country. The details will be made public after consultations." Alasania said.
EU High Representative for Foreign Affairs and Security Policy, Catherine Ashton asked Georgia to participate in the EU monitored mission during her visit to Georgia in November 2012.
Georgia is currently actively participating in NATO operations and it is the largest non-member contributor to NATO's ISAF operations in Afghanistan. However, if Georgia gets involved in EUTM Mali, it will be the first time in history that the country will participate in military operations led by the EU. The exact details on how Georgia will be involved in the Mali Multinational Mission are being specified with EU partners. However, according to the First Deputy Foreign Affairs Minister Davit Zalkaliani, Georgia's participation in the EU's military operations will not be in the form of troops or military units.
Chairman of the parliament committee for foreign affairs Tedo Japaridze, said, "the idea of Georgia's participation was put forth by EU High Representative for Foreign Affairs and Security Policy, Catherine Ashton. The more often Georgia takes part in such operations the better it will be."
Members of the Georgian Parliament request the issue to be discussed in the lawmaking body. MPs will invite the ministers of defense and foreign affairs to the parliament for further consultations.
Troops from 16 EU countries and Norway are taking part in the Mali Mission. Currently, a 500 men unit composed of military instructors, medics, rescue servicemen and 70 military personnel are deployed in the capital Bamako.