No final decision on Georgia's participation in Sochi Olympics
By Ana Robakidze
Tuesday, April 2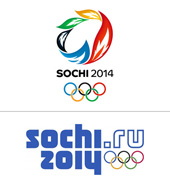 The participation of Georgian athletes in the 2013 Sochi Olympic Games is still in question.
The Georgian government has not announced a final decision regarding the matter. The issues should be solved by the Georgian National Organizing Committee (NOC). The executive committee of the NOC held a meeting to discuss the issue and set a date for the session where the final decision will be made.
According to the chairman of NOC, Leri Khabelov, the representatives of the sports' federations, as well as the executive committee of the NOC will gather on May 2 to express their views on the Olympic Games and make a final decision whether the country is going to be represented at the games in Sochi.
The Ministry of Foreign Affairs also commented on the games during the weekly briefing. "There was a view that Georgia has not announced a boycott to the Sochi Olympic Games, but the final decision has not been made yet…A decision will be made soon," Georgian Deputy Foreign Minister David Zalkaliani said at a briefing.
President Mikheil Saakashvili and his party United National Movement (UNM) has been calling for a boycott of the Olympic Games in Sochi. However, the political decision has already been made. Georgian Prime Minister Bidzina Ivanishvili announced in January that the country will not boycott the games.
Levan Kipiani, Minister of Sports and Youth Affairs of Georgia Minister also confirmed that the Georgian athletes are actively getting prepared for the games.
Sport federations call the NOC and the government to consider the rights of the athletes who have been preparing for the games for over four years.
The final decision on the participation should be made and send to the International Olympic committee by May 7th.