English translation of Chiladze's book available at Prospero's
By Messenger staff
Wednesday, April 24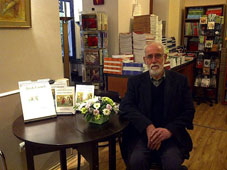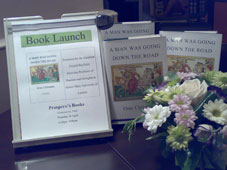 Prospero's Books hosted a presentation of Donald Rayfield's translation of Otar Chiladze's book
A Man Was Going Down the Road
on April 18th.
Introducing his translation of Otar Chiladze's
A Man Was Going Down the Road
, Rayfield said at first he planned to translate Chiladze's other novel Avelum because he said if you want to understand what happened in Georgia in the 1990s – the break-up of the Soviet empire and Georgia's first chaotic years of independence, Chiladze made it clear what it was like, what people felt and why they felt that way.
Irina Tchoghoshvili, Coordinator of the Books and Literature Support Program, told
The Messenger
that it has been three years since the program began encouraging the translation/publication of Georgian literature.
"We are very pleased that foreign publishers have become interested in classical authors. This is rare because they are mostly interested in modern writers," she said, adding that Rayfield is a professor of Georgian and Russian at Queen Mary University of London and a famous translator of Georgian and Russian literature which ensures the high quality of his translations.