Lisi Italian Park
Wednesday, July 3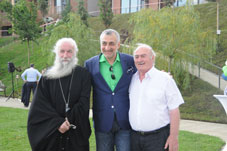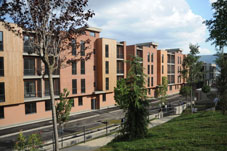 Lisi Development presented a new green park located on the outskirts of Lisi Lake near the residential complex of Lisi Veranda on June 27. Lisi Veranda is an ecologically clean new residential district located in a unique, healthy environment.
Georgian and Italian specialists worked on the creation of the Lisi Veranda Park, introducing up to 30 different plant species from Italy and cultivated according to local demands. The residents of the venue can enjoy a swimming pool, as well as the Lisi Lake recreational zone close to the Givi Zaldastanishvili American Academy campus.
The opening ceremony was unfortunately disturbed by the heavy tropical rainfall. However, people residing at Lisi Veranda will enjoy a quiet, green, natural environment and appropriate comfort.