Georgia and EU to sign the Free Trade Area agreement soon
By Ana Robakidze
Wednesday, July 24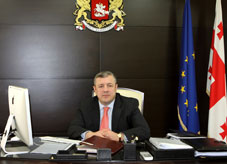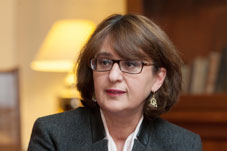 The European Union and Georgia concluded negotiations for a Deep and Comprehensive Free Trade Area (DCFTA). The information was confirmed by the European Commission, as well as by the Georgian Minister of Economy and Sustainable Development, Giorgi Kvirikashvili.
"Today we can officially say that the final details were agreed upon and negotiations on free and comprehensive trade with the EU finished," he said, speaking at a press conference on July 22.
The free trade agreement is very important for Georgia as it envisions the liberalization of tariffs, but also the removal of technical barriers for Georgian products and services to appear on the European market. According a report on Trade Sustainability Impact Assessment, the DCFTA can easily increase Georgia's exports to the EU by 12% and imports from the EU by 7.5%.
According to the Foreign Minister of Lithuania, "the legal expertise of the agreement has begun." "It is being prepared for the signing. The long process of the negotiations has shown that Georgia has relations with its European partners based on mutual trust."
Irakli Lekvinadze, an expert in economics, explains that the signing of the DCFTA will be great advance for the country, as Europe itself is the largest market in the world, which will be opened for the Georgian manufacturers. On the other hand, the DCFTA will turn Georgia into an attractive place for investors. According to Lekvinadze especially investors from Asia and Post- Soviet countries will become interested in Georgia.
The DCFTA is a part of the Association Agreement and shall be signed as soon as internal EU and Georgia procedures are completed.
"We have been receiving signals that there is nothing that can impede initialing the agreement by the time of the Vilnius summit," Foreign Minister Maia Panjikidze said.
Georgian Foreign Minister is currently in Brussels, participating in a Ministerial. She has meetings planned with the EU foreign ministers, as well as with the ministers from the Eastern Partnership countries (EaP).
EU foreign ministers and their counterparts from the EaP countries will discuss preparations for the Eastern Partnership summit, in Vilnius.