Teenage girl found murdered in Batumi Boulevard
By Ana Robakidze
Thursday, July 25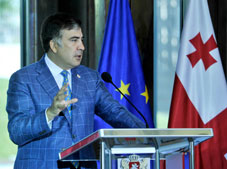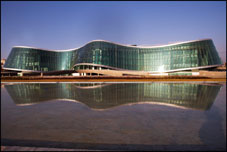 Mariam Kochalidze, 16, was found dead on Batumi Boulevard on July 22. The family had been searching for the girl all day, as she did not answer her phone. Kochalidze was found around 7 pm, in a place she used to visit nearly every day, to ride her bicycle and read books. Kochalidze had her throat slashed and a very large stone placed on her back.
The family believes that Kochalidze was murdered in an attempted robbery, as her bicycle and iPhone 5 was missing, though her laptop and bag were found with her.
The Ministry of Internal Affairs released a special statement and said a murder investigation with was underway to find the identity of the killer and arrest him. On July 23, the MIA announced that the suspect was a man, around 40-45 year old.
"In the course of the investigation, it was revealed that the person presumably responsible for the crime stopped a dark colored taxi 100 meters from the new boulevard at approximately at 7:00-7:30 pm and fled from the scene," the statement says. The ministry has also given a description of the presumed murderer. He is reported to be "180-185 centimeters in height, thinner than average, mid length straight black hair, black eyebrows, black thin eyes, long shaped head and face, long and straight nose, thin lips, round protruded chin, swarthy skin; speaks bad Georgian, frequently pretends to be a mute; the mentioned individual was dressed in a black T-shirt and orange sleeveless raincoat, blue or black jeans; he wears black eyeglasses and carries a black knapsack and a brown bag."
In a TV interview, two witnesses say the murderer was a homeless man who had been living in the area and was known to locals. There is a witness found who believes she has seen the suspect riding the victim's bicycle. The witness claims she asked the man, where he got the bike and the man replied he rented it in Batumi.
President of Georgia released his statement on his official Facebook page and said that he is shocked by the fact. The president tried to link the murder with the new government's crime policies, which as Saakashvili said, had failed. He is concerned over the criminal situation in the country and claims that criminals have been enjoying more freedom recently.
Saakashvili calls on the responsible state institutions to take urgent measures and improve the situation with security.
"I, as a father, do not want to see our country become a place where children are afraid to go out," the president said in his statement.
The Interior Ministry continues the investigation process, as the spokesperson, Nino Giorgobiani, said at a press conference, the murderer "will be strictly punished in accordance with the law".