Controversy over NGO homeless shelter
By Ana Robakidze
Thursday, November 14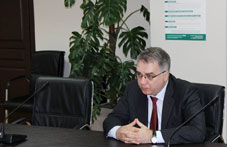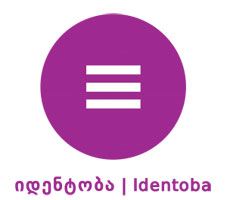 Healthcare Minister Davit Sergeenko stated at a press conference that the recent initiative by NGO Identoba to arrange shelters for homeless and socially vulnerable people was made without prior coordination and may violate a number of international conventions. Representatives of Identoba have not informed the Ministry of Healthcare whether the shelters are designed for families or for homeless children only.
According to Sergeenko, the Georgian government welcomes all possible initiatives to help homeless children. However, all initiatives should be coordinated with the responsible institutions and meet international regulations. The minister thinks that carrying out an initiative might be problematic if the shelters are designed only for homeless children.
"There are two main aspects in childcare: infrastructure and bringing up children. Both aspects are based on UNICEF experience and are regulated by international and domestic law."
Sergeenko declared his full readiness to cooperate with the organization in order to realize certain goals.
"We are ready to cooperate. Building new houses for children should not happen mechanically. Otherwise, the process will violate two of the international conventions." Sergeenko stated. According to Sergeenko, Identoba's plans are only half-complete.
Secretary of the Patriarchate of Georgia Mikael Botkovelialso critisized the organization and stated that the Patriarchate welcomes all forms of charity, organizing shelters, etc. However, the Patriarchate will oppose similar projects if they are carried out under the "LGBT Umbrella".
Botkoveli was referring to the fact that Identoba is the largest organization in Georgia promoting Lesbian, Gay, Bisexual and Transsexual (LGBT) rights. The secretary announced that the Patriarchate will protest the initiative in a peaceful manner. However, he also noted that the issued had not been discussed at the Patriarchate. The Georgian Orthodox Church has not released any statements yet.
According to the chairman of Identoba, IraklivVacharadze, the shelter should be opened before it gets too cold and explained that it is designed for young children.
In response to Sergeenko's comments, Vacharadze explained that Identoba is not interested in raising children. Identoba plans to provide homeless individuals with shelters during a four month period while social workers, as well as lawyers and physiologists, work with them. Vacharadze stated that Identoba is not the only organization that provides homeless shelters in Georgia.
Later on November 13th, Identoba released an official statement and announced that the project was cancelled and the shelter would not be continued.
"Representatives of the government and the church made a number of irresponsible, deliberately inaccurate and hateful statements. It appears that a number of fellow citizens do not realize the seriousness of the problem.... There have been claims that residents' safety is notguaranteed and we have already received a number of threats. Therefore, the project is cancelled. Identoba regrets that opposers of the initiative focused on the organization rather than on the idea of starting a shelter." Identoba's statement reads.