Pragmatic policy towards Russia
By Messenger Staff
Thursday, November 14
The Georgian Dream coalition government has declared that it has a "pragmatic" policy towards Russia. It promises that by having such a policy it can have constructive dialogue with Georgia's northern neighbor.
The United National Movement (UNM) thinks this policy is dangerous for Georgia's national interests. UNM leaders argue that one needs to be realistic when dealing with the Kremlin.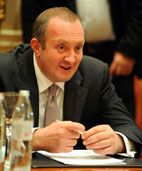 As soon as the Georgian Dream coalition came into office in October 2012, it distanced itself from the policies of the former administration. The aggressive, tough rhetoric of outgoing President Mikheil Saakashvili and his administration gave way to softer, more balanced rhetoric.
Since coming into office, high-ranking Georgian Dream officials have avoided trying to offend Russia. For instance Prime Minister Ivanishvili has described the installation of barbed wire fences along the administrative border between Georgia and South Ossetia as a "misunderstanding." Because the two countries currently do not have diplomatic relations, Prime Minister Ivanishvili appointed Zurab Abashidze as his special envoy to Russia.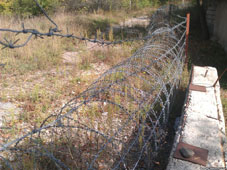 The Georgian leadership has also refrained from mentioning the occupation of Georgian territory by Russian troops. President-elect Giorgi Margvelashvili used the same type of approach while being interviewed by Channel One Russia.
According to Margvelashvili, Georgia and Russia should normalize their relations as any two countries do in order to have neighborly relations.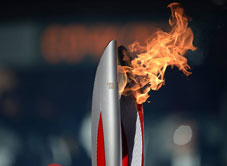 Georgian officials made a decision not to boycott the Olympic Games in Sochi, Russia. The Georgian government has also expressed its readiness to start negotiations directly with Abkhazia and South Ossetia.
In his interview, Margvelashvili reiterated Ivanishvili's view that Georgia can normalize relations with Russia while continuing its pro-Western orientation. Margvelashvili said in his interview that Georgia's integration with Europe should be attractive to Russia, because Russia needs a stable country on its southern flank.
According to critics, this view is naive. They point to Russia's proposed Eurasian Union which they think would effectively trap member countries into the Russian orbit.
Armenia has made a choice not to sign the European Union Association Agreement and instead join the Eurasian Union.
Similar pressure is being exerted over Ukraine. These facts raise the question: why would Russian want to see Georgia move into the Western orbit when it can prevent such developments by exerting pressure on Georgia?
Unfortunately Georgia's moderate and non-aggressive steps and words have failed. Even though the current Georgian government has been more conciliatory towards the Kremlin, the Russian government is as aggressive as ever.
Georgian Minister of Defence Irakli Alasania thinks that Georgia should not be trapped into any more conflict with Russia.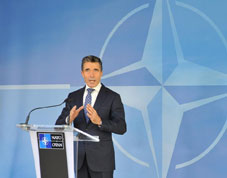 Tbilisi should instead simply start promote business and cultural relations which will eventually diminish the level of polarization between the countries.
Everybody should understand that the process that Tbilisi needs to take is long, tiresome and painful. What was seriously broken and damaged by the previous Georgian administration in five days in August 2008 will need considerable time to repair.