The possible results of the Vilnius Summit
By Messenger Staff
Thursday, November 28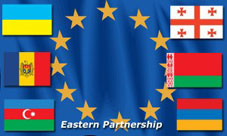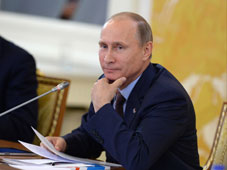 Six post-Soviet states- Belarus, Ukraine, Moldova, Georgia, Armenia and Azerbaijan- are grouped together as the Eastern Partnership countries. All of them are in the process of making a major decision. They have to decide whether they want to stay affiliated with Russia under the proposed Eurasian Union or whether they want to join the European Union.
On the eve of the Vilnius Summit, only two out of the six countries are ready to sign the initial agreement on associated membership with the EU. Earlier this week, Ukraine's government, under pressure from Russia, made the decision not to sign the agreement, which resulted in huge protests in Kiev. The EU really wants Ukraine to sign the association agreement because the country is a large and important partner for the EU.
Of course, Ukraine's refusal puts considerable pressure on Moldova and Georgia. Some analysts have even suggested that recent developments might actually increase the EU's support for the two countries.
However, Ukraine's refusal to sign the agreement will not hinder Georgia in its continual integration with the EU. Across the political spectrum, almost everyone voices their support for moving closer to the West.
The United National Movement (UNM) has suggested making a special statement that criticizes Russia's policy towards Ukraine. The Georgian Dream government, however, thinks that no harsh words should be used against the Russian Federation as this would be interpreted as interference in the country's internal affairs.
Some analysts suggest that Russia has little leverage left to use against Georgia. They point to how little pressure Russia has been able to exert on its smaller neighbor, despite the fact that it occupies Georgian territory and formerly had an embargo on Georgian products.
Georgian analysts and politicians insist that the EU should accelerate formalization of the association agreement with Georgia and Moldova as soon as possible. The EU has condemned Russia's pressure on the Eastern Partnership countries.
The EU should enact special counter measures if Russia starts exercising pressure against Georgia and Moldova. Meanwhile, Russian President Vladimir Putin made a pointed remark towards EU countries who allege Moscow's subversive role in Ukraine's decision. Putin advises European leaders to refrain from such statements, stressing that this is between Ukraine and the EU and Russia has nothing to do with it in any way.
Is this not shameless hypocrisy?