Law on Occupied Territories to be revived
By Messenger Staff
Thursday, December 5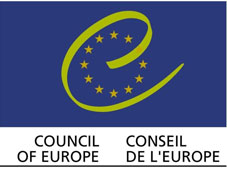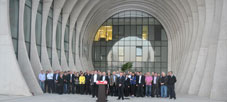 The discussion over the Law on Occupied Territories has again started in Georgia. This fact has been triggered by the Parliamentary Assembly of the Council of Europe (PACE) sanctions, which banned meetings in Georgia for the representatives under the auspices of PACE for two years.
Initially this law was adopted by the Georgian Parliament after the War with Russia in 2008. It restricted the entry to the Georgian breakaway territories Abkhazia and South Ossetia from the Russian side allowing entry to these two regions only from the Georgian side.
It stipulated that if any person would enter any of the breakaway territory from any other side than Georgia, they would be punished according to the legislation. This law irritated Russia, which protested against it.
When the Georgian Dream coalition came to power it initiated the amendment of this law. It modified this law and suggested the alternative punishment of people that violate this law. Instead of imprisonment, a person violating the law for the first time would be given a 400 GEL penalty. Criminal sanctions would apply to this person only if one violates the law for the second time.
Georgia's former governing United National Movement (UNM) opposed this amendment labeling it as a pro-Russian stunt. Therefore, the law has not been adopted so far.
This issue was revived after the case with the Russian parliament member, Kalashnikov, was not allowed to enter Georgian territory because he had earlier visited Abkhazia. He was warned that according to Georgian legislation, this was a punishable action. Thus, he could not participate in the observation mission for the presidential elections in Georgia this October.
The Russian delegation in the Council of Europe submitted a complaint. As a result, a sanction was imposed on Georgia. Therefore, it became necessary to urgently implement relevant amendments in the Georgian legislation.
UNM MPs criticize this decision and label it as a failure of Georgian diplomacy. Now it has become evident that Georgia should take steps to change its legislation to comply with European demands.