Self-governance reform at a crossroad
By Messenger Staff
Monday, December 9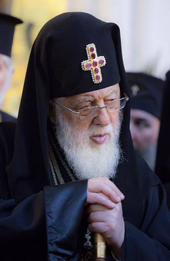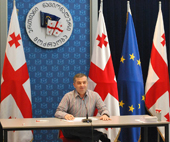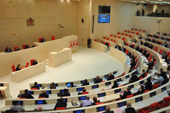 The draft of the reforms submitted by the government resulted in the split of public opinion in Georgia. The government thinks the project is a serious step towards democracy. However, opponents beloeve that the project, if implemented, would undermine the unity of the country.
Georgia's Patriarch, Ilia II, joined the fray, suggesting that the government look more thoroughly at the proposed changes and highlighted its dangers.
In 2006, the United National Movement (UNM) introduced essential reforms with regard to the self-government system in the country, calling it an important step towards democracy. However, opponents insisted that the reforms considerably limited the powers of self-governance in the country.
It increased the centralized system at the expense of depriving the self-governance system of essential powers.
So, the current draft supported by the Georgian Dream leadership is promoting a decentralized system by increasing the functions of the self-governance.
Currently there are 69 self-governance units in Georgia. The reform envisages the increase of up to 120. The self-governance statute will be granted to 13 towns.
Most of the criticism of the new legislation is directed towards the part which divides the country into regions. According to some opponents, mostly form the non-parliamentary opposition, this could increase the tendencies of separatism in the country.
The Georgian parliament is in a hurry, because in spring or early summer next year, Georgia has to hold local self-governance elections in Georgia, and according to the recommendations of international organizations, the law should exist well in advance of the elections. The recommendation is even a year prior to the elections, so in the Georgian case at least several months in advance.
Because any recommendation from the patriarch is much respected in Georgia, the discussion in the parliament over the draft has been postponed. It appeared that even within the Georgian Dream coalition, there is no unanimous opinion about the proposed changes. Most probably, the paragraph about dividing the country into regions will be taken out of the draft.