Tbilisi's preconditions unacceptable to Moscow
By Messenger Staff
Tuesday, December 10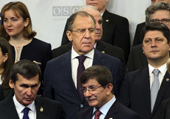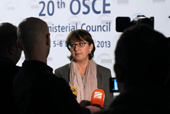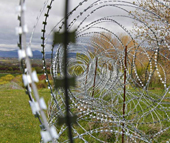 Russia's leadership keeps stating from time to time that diplomatic relations have been cut at the initiative of the Georgian side and that they are ready to restore these relations. In response, the Georgian side repeats its position that diplomatic relations could be restored only after restoration of Georgia's territorial integrity.
Russian Foreign Minister Sergey Lavrov once again highlighted the issue of restoration of diplomatic ties between the two countries. Moscow's hypocritical position is clear however: on the one hand, it declares one side of the problem – restoration of diplomatic relations, but on the other hand, it ignores the second side of the problem – the continued occupation of Georgian territories by the Russian Federation.
Moscow tries to promote its "peaceful initiative" worldwide in an attempt to conceal its aggressive position of occupation.
The essence of the entire problem is clear. Russia wants Georgia to recognize and accept the existence of the two de facto states of Abkhazia and South Ossetia, which of course is recognized by the rest of the world as Georgian land.
Answering the question about Georgia on December 5th at the 20th OSCE Ministerial Council in Kiev, Ukraine, Russian Foreign Minister Lavrov spoke about the possible cooperation between Georgia and Russia in the fields of economy, trade, energy, culture and humanitarian issues. However, he also added that Georgia has to accept a new reality in the region.
Georgian Foreign Minister Maia Panjikidze responded to the statement of her Russian counterpart by once again clearing up the Georgian position that restoration of diplomatic relations with Russia will become possible only after Georgian territories are de-occupied. Until this condition is met nothing will change.
Meanwhile, all Russian officials, including Russian President Vladimir Putin, keep repeating that Russia will never give up its assistance to Abkhazia and South Ossetia, meaning that it will keep these territories as military bases for the Russian Armed Forces in the South Caucasus.
As the support of its verbal position, Russia continues the process of installing barbed wire fences along the de facto border between the Georgian mainland and its breakaway South Ossetia.
At the same time, the Georgian diplomatic corps use any opportunity to ask the international community to increase its pressure on Russia to make halt its aggressive policy.
In the meantime, Georgia continues to do its best to normalize relations with Russia.