Georgia maintains European course, awaits future blowback from Russia
By Messenger Staff
Tuesday, December 24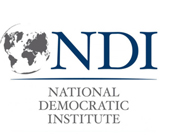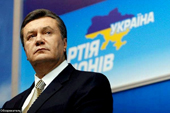 According the polling undertaken by the National Democratic Institute (NDI) this past November, respondents overwhelmingly voted for Georgia's aspiration to join the European Union. 69% supported the EU compared to 11% who support Russia's Eurasian Union.
The research has once again revealed that the situation in Georgia is considerably different from that in Ukraine, where according to BBC polling, 44% of respondents in Ukraine support the EU, whereas 33% support the Eurasian Union.
Some analysts observe that though support of the Eurasian Union has started to grow in Georgia, the number of people backing this idea is rather insignificant compared to those who support EU integration.
Most analysts suggest that after the Sochi Olympic Games in February 2014, Russia will increase its pressure on Georgia, and this pressure will take the form of various provocations.
There is also an opinion among some analysts that the position of the polling participants is based not on ideology, but rather on emotionals. It is generally considered that life in the EU is better than in Russia or its satelites.
There are also some aspects, which in near future might influence on Georgia's relations with the EU. For instance, some say that Ukraine's President Victor Yanukovich "held an auction" ready to sell his country for the one who would pay more, so that again it was not ideological but rather mercantile approach.
For the time being, Russia is maming an effort to comfort Georgia by allowing Georgian products back on the Russian market. It should be mentioned however, that Moscow needs Georgian products to some extend, but whatever financial stimuli Russia receives, a return to the embargo is still a very real possibility for Georgia.
In the end, Russia is still a great threat to Georgia, and it continues to occupy 20% of Georgia's territories. Russian tanks remain a mere 40 kilometers away form Tbilisi's capital.
Indeed, in the tug-of-war over Ukraine between the European and Eurasian Union, Russia appears to be the winner. This could turn out to be beneficial for Georgia, as hopefully the EU will take appropriate, efficient and timely steps to protect its potential association members that do remain.