Ivanishvili speaks with Forbes about life after politics
By Ana Robakidze
Wednesday, December 25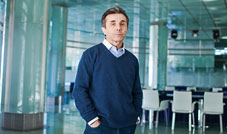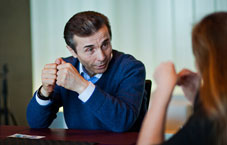 "I will never return to Politics," former Prime Minister of Georgia, Bidzina Ivanishvili, said in his interview with the Russian edition of Forbes magazine.
Speaking about his political past and the government he created, Ivanishvili said that the team he left to run the country will never turn into a corrupt government.
"I guarantee that those I left in power, will build a truly democratic country and will never become corrupt. You'll see," Ivanishvili said. He said he will remain an active member of society.
"One month has passed since I left politics. I only had a little rest. I worked very hard then and will continue to work as much as I can. Now I am thinking how I can help. I promised that I will actively engage in the formation of civil society and teach the people how to control the government," the former PM stated. He also spoke about the problems with his citizenship and said that he hopes his Georgian citizenship will be restored in the future.
"The Supreme Court is currently discussing this issue and I think that by the end of December I will get my Georgian citizenship back," Ivanishvili said, who holds only French citizenship at the moment.
Speaking about Georgian-Russian politics, Ivanishvili noted the progress the two countries have had recently. However, Ivanishvili said that restoring diplomatic relations with Russia seems to be impossible at this point.
"We are ready to restore diplomatic relations (with Russia) but it is not possible as long as Abkhazia and South Ossetia remain occupied. With the help of Russia, the secession of these territories became possible," Ivanishvili said.
Ivanishvili said that Russia will have to face the negative repercussions from the role it played in encouraging separatism in Georgia.
"We are not going to reconcile with Russia for Borjomi and wine. For us Abkhazia and South Ossetia are not only territories, they are people. Abkhazians and Ossetians are our brothers. I always say that we should return them, and we will do our best to do so. We will never consider hostile methods. We want to turn Georgia into a real European state and make Abkhazians and South Ossetians interested in living together with us," Ivanishvili said.
On the question of whether he regrets that he did not meet with the Russian President Vladimir Putin, Ivanishvili replied that he was ready for the meeting, just never had a chance to.