Sochi Olympics – a matter of controversy
By Messenger Staff
Friday, January 10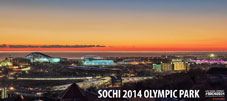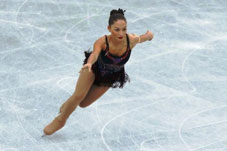 As soon as the Georgian Dream coalition took office in October of 2012, one of its first priorities was the issue of the Sochi Olympic Games.
The new government understood this step as a reflection of goodwill from the Georgian side to regulate relations with Russia. Opponents however, charge that this is against Georgia's interests.
Participation in the Sochi Olympic Games is reinforced by the argument that sports and politics should be separated. The Sochi Olympics are held not by Russia, but the International Olympic Committee and the athletes should not be prevented from participating in the Olympic Games because of politics.
However, the decision to take part in the Olympic Games has a political aspect.
The controversies about this issue are still on. The opponents pose different arguments in an attempt to prove that Russia is planning provocations against Georgia.
One such scandal was connected with the attempt of the Russian leadership to include among the people carrying the Olympic torch, Russian pilot Netchayev, who took part in the bombing of Georgian territory in August 2008 and whose plane was hit by a Georgian missile. However, he still managed to land his plane safely on Russian territory.
Eventually Georgia will be represented in Sochi by four athletes. The delegation will be headed by the representatives of the Olympic Committee of Georgia and not the official state delegation.
The final decision of the Georgian government was released in December by the Georgian Minister of Corrections and Legal Assistance, Sozar Subari.
"In the background of violations of Georgian borders from the Russian side, participation of the state official Georgian delegation in Sochi is impossible," Subari stated.
This final decision presumably is backed up by the decisions of many Western political leaders who refused to attend the Sochi Olympic Games.
According to the poling of the National Democratic Institute (NDI), more and more Georgian citizens are against participation in the Sochi Olympic Games.
Meanwhile, Russia continues its subversive acts against Georgia. It promotes "independent Abkhazia" inviting the guests of the Olympic Games to visit Abkhazia, accrediting journalists from Abkhazia and South Ossetia as representatives of independent entities, and other steps aimed at legitimizing the de facto regimes.
Of course it should be mentioned that despite the attempts from the Georgian government to regulate relations with Russia, Moscow continues its illegal occupation of Georgian land.