Prosecutorís Office investigates privatization of State Agricultural University
By Ana Robakidze
Thursday, March 20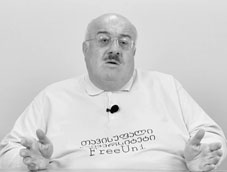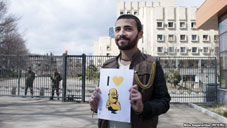 Former Minister of Economy Kakha Bendukidze was summoned for questioning at the Main Prosecutorís Office on March 18. Bedukidze was questioned as a witness, regarding the ongoing investigation into the privatization of the Agrarian University and its property three years ago.
ďDue to increasing public interest we should clarify that the case refers to the reorganization of the LEPL State Agricultural University as a non-entrepreneur (non-commercial) legal entity and the adoption of real Ėunreal property existing on balance of 14 different scientific-research institutes located in different areas of Georgia into Ltd. Agromet,Ē the Prosecutorís Office said in the official statement.
The office believes in the process of reorganization of the State Agricultural University, the Law of Georgia on State Property Privatization was violated and the property was obtained at reduced price, which was at far below the actual market price.
Bendukidze, who currently holds the post of the Chairman of the Supervisory Council in the Agricultural University, is the founder of the entity that took over the management of the state agricultural university and then bought it for $5.15 million USD in 2011. According to the auditory companies that checked the universityís funds, the actual amount invested for the development of Agricultural University was $11.2 million USD.
According to the former Minister of Economy, he spent 11 hours and 30 minutes at the prosecutorís office and answered 15 questions. Bendukidze said he was treated in a polite and constructive manner and asked general questions about the work done in the state university. He said he has always had and will have the answers on every question related to the investigation.
"There were questions about what has been done. Generally, I am quite content. I think they were very polite and constructive. I would have told them more, but we ran out of time," Bendukidze said.
However, he does not think the investigation makes any sense and says the process is politically motivated.
"I believe that the investigators are convinced now that the investments of unprecedented scale were carried out in the Agricultural University. It is regrettable that the person who made this investment was summoned as a witness for a criminal case. The investigation on this case should be terminated. All questions that might have existed theoretically have been answered," Bendukidzeís attorney, Otar Kakhidze said. He also added that there is no possibility to even theoretically link Bendukidze to the crime.
The rector of the Agricultural University Lasha Gotsiridze was also summoned to the Prosecutorís office and interrogated till late night on March 17th.