Constitutional changes in Armenia
By Messenger Staff
Tuesday, April 15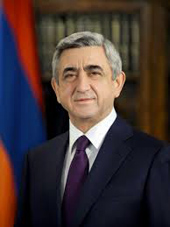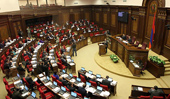 On April 10, 2014 a commission under the President of Armenia Serzh Sargsyan, submitted a draft of the constitutional reforms in the country. The amendments aim at making the governing system in the country close to perfect.
The concept of the new constitution should be discussed before July 1, 2014 and all the political forces will participate in the discussions. As a result, a referendum should be held either by the end of 2015 or beginning of 2016.
The proposed changes suggest that the President of Armenia should be elected to a seven-year term and will have no right to be elected for the second time.
The candidate for presidency should not be affiliated with any political party. He should be an arbiter rather than a political figure.
At the same time, the prime minister should be elected via parliamentary elections. The prime minister submits the government.