Prospects of Georgian tea
By Messenger Staff
Tuesday, April 29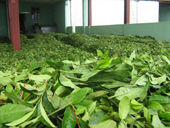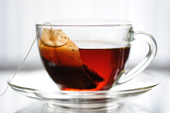 The Georgian government is working on developing the Georgian tea industry. The first step in this direction should be taken in terms of rehabilitating the tea plantations.
It is well known that during the Soviet Union, Georgia supplied the USSR with almost the entire amount of tea it consumed.
Since regaining its independence, the industry has died and now it needs serious investment and efforts in order to revive the industry.
Today, 18 companies produce tea in Georgia. They process up to 2,500 tons of tea annually. If rehabilitation of the tea industry goes well, Georgia has the potential to produce 40,000 tons of tea leaves, which will enable the industry to produce 10,000 tons of tea products.
Georgia itself consumes around 1,000 tons of tea annually and the local product satisfies around 20% of the consumption so far, while the rest is imported.
At the end of the last century, an increase in tea consumption was noticed around the world. So, various countries started producing tea. Georgia meanwhile wasted time and lost the tradition either in technology or in tea growing.
Therefore, serious efforts need to be made; first to rehabilitate tea plantations, and then to organize the gathering process. Finally, new technologies for processing the tea and producing the Georgian tea brand must be introduced in order to compete with the world brands.