Georgia's ponders next moves as Ukraine crisis rages on
By Messenger Staff
Tuesday, April 29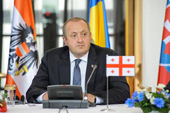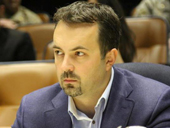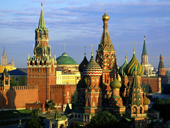 The world is at a crucial crossroad: if civilized nations cannot put a stop to Russia's aggression against Ukraine, Russia will become absolutely uncontrollable. Moscow's appetite will grow and aggressive steps towards Moldova and Georgia will be next.
Georgian analysts and politicians express different opinions on the issue. President Giorgi Margvelashvili told the Associated Press during his visit to Prague, that isolation of the Russian Federation form the rest of the world is not the best option, as it will make Russia even more aggressive, unpredictable and dangerous.
Margvelashvili's position is in stark contrast to western policy, which tries to stop Russia by introducing sanctions against Moscow. The G7 leadership has agreed on the immediate increase of additional strict sanctions against the Kremlin.
Georgia, which suffered at the hands of Russia six years ago, generally supports the position of the the civilized world. However, its president has a different opinion.
Margvelashvili immediately became the target for critical attack for his position mainly from the representatives of the oppositional United National Movement (UNM). Former UNM Minister of Education and Science Dimitri Shashkin who later was the Minister of Defence called Margvelashvili "immoral".
According to him, when a criminal kills someone, and Russia killed Georgians and Ukrainians in 2008 and 2013-2014, the criminals should be isolated and put into jail in order to protect society.
The Georgian president thinks that diplomats should clearly explain to Russia that relations with its neighbors should not be based on military intervention. Here, however, the question arises: how is this to be explained to Moscow, which has tasted military victory in 2008 and now it is enjoying the victory in Crimea as well.
Georgia wants to continue its moves towards the EU and NATO and at the same time keep good relations with Russia. This is sometimes called the "Armenian way".
So far Georgia continues its negotiations with Russia either in Geneva or via the Abashidze-Karasin dialogue. Meanwhile it is preparing to sign an association agreement with the EU in June and the NATO summit in early September will be held.
This is a challenge, but it should be mentioned that if the West had acted relevantly when Russia attacked Georgia in 2008, if it had introduced sanctions against Moscow,the Kremlin would not have dared to attack Ukraine.
Let us hope together that it is not too late yet and that Russia will stop. Otherwise, the total reconstruction of the world map will be approaching soon. Otherwise this could be the prelude to World War III.