Will the chairman of the City Council resign?
By Ana Robakidze
Wednesday, April 30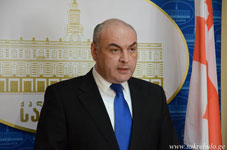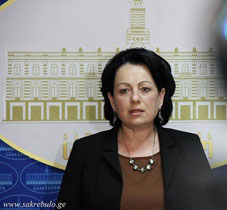 Guliko Zumbadze, Head of the Georgian Dream coalition faction on Tbilisi City Council says impeachment of the Council Chairman Irakli Shikhiashvili is not being considered. However, such possibility is not excluded.
According to Zumbadze, the chairman has failed to fulfill his duties and he is unable to keep the work of the council under control, which has caused a crisis in the municipality.
"The chairman can no longer control the situation. He does not have a majority (in the council). He should take responsibility for the failure of the "Khrushchevka" (living blocks of architecture from Nikita Khrushchev era) project. If I were holding the post that he is, I would have resigned," Zumbadze said at the press conference on April 29th.
Tbilisi City Council has initiated a new project on the demolition of old "Khrushchevka" buildings and replacing them with modern architecture. Zumbadze believes that the memorandum created with the Dubai-based company Equity International LLC, which had agreed to invest around $600 million in "Khrushchevka" project has failed due to Shikhiashvili's incompetence.
The head of the Georgian Dream coalition accused Shikhiashvili in corruption and swindling as well. She said sufficient information about the Dubai-based company had never been provided and Shikhiashvili consulted with only two or three council delegates before making a decision to cooperate with Equity International. Zumbadze said that everything looks like the council chairman has been involved in a corrupt bargain.
Zumbadze said that when self-government elections are approaching there is no time for creating new factions or electing new members of the council. However, Zumbadze believes there is a serious crisis in the council and the possibility of impeaching Shikhiashvili is not excluded.
Member of the Georgian Dream Kakhaber Piruashvili expressed his concern over Zumbadze's statements and asked her to be more informative by explaining the details of the possible crime Shikhiashvili might have committed.