Nino Shubladze leaves Rustavi 2
By Ana Robakidze
Wednesday, May 14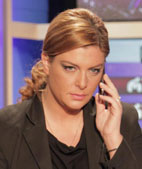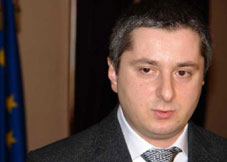 Deputy Director of Rustavi 2 TV Nino Shubladze resigned from her post.
"I have made a decision to temporarily suspend my work in media," Shubladze said on May 13th. She emphasized that the decision was based solely on her personal motives and family life and it has nothing to do with the latest controversy regarding the alleged illegal surveillance in the Rustavi 2 office.
Shubladze thanked her co-workers and the whole staff of at Rustavi-2 TV and said she will remain an active supporter of the company.
Shubladze was going to leave the company in August. However, according to Rustavi 2 Director General Nika Gvaramia, due to the investigation process launched regarding illegal surveillance, the environment has become extremely tense and Shubladze left three months earlier.
"Last year we had agreed with Nino that she would leave in August. She had decided to take time out from her work in media. I can ensure you her decision was motivated from her personal issues. However, she decided to leave the company now," Gvaramia said, adding that Shubladze is a great professional and the company will always welcome her back.
It was decided previously that Rustavi 2 journalist Zaal Udumashvili will be the new deputy director, while Giorgi Laperashvili will become the head of the news department.
The board still has to find a new candidate to take Shubladze's post as the new host of the talk show Position.