Georgia returns to strategic objects
By Messenger Staff
Wednesday, May 21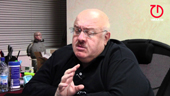 It looks like Georgia will return to the concept of strategic objects. Prime Minister Irakli Gharibashvili has initiated this issue. The state council is preparing a draft law, which will be submitted to the parliament for further confirmation.
It is supposed that the status of strategic objects will be granted to the main pipelines, ports, airports, railways, and similar entities.
Georgia compiled a list of strategic objects until 2004 and the legislation did not allow selling these objects. However, then President Mikheil Saakashvili's administration annulled this law and in fact the concept of strategic objects disappeared.
This is considered to be initiated and performed by then Minister of Economy Kakha Bendukidze. As some analysts suspect, Bendukidze was the person connected with Russian interests in Georgia. Many objects were privatized during Bendukidze's ministry including the ports, hydro electric power stations, factories, and lands.
Some analysts think that if Georgia creates obstacles for the investors to buy private property in the country, it will further discourage investors from bringing their money to Georgia. However, other analysts challenge this approach saying that the market economy does not mean that the country has to give up the concept of strategic objects or these objects themselves.
According to the experiences of developed countries, it is possible to prevent certain strategic objects from being privatized and sold in certain cases. This experience should be shared by Georgian officials.