Government: No military parade for Independence Day
By Messenger Staff
Wednesday, May 21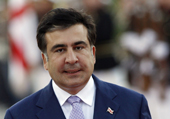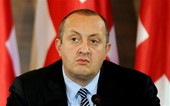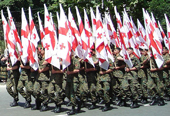 Georgia will not hold a military parade for its Independence Day celebration on May 26. Since the collapse of the Soviet Union, its former member states always used to demonstratively hold military parades to emphasize their independence. However, for the second straight year Georgia's new administration will not hold the parade in the capital Tbilisi.
When the parade was not held last year, it was explained by the fact that the Georgian Dream administration did not want the military parade to be held under President Mikheil Saakashvili who was also the commander-in-chief, but declared himself as the opposition.
There were also debates concerning where the parade would take place. When a year earlier in 2012 Saakashvili moved the parliament to Kutaisi, he held a military parade on May 26 in front of the new parliamentary building in Kutaisi.
The Georgian Dream administration however, wants to move the Georgian parliament back to Tbilisi where traditionally Georgia used to hold parades.
After the presidential elections in 2013 something went wrong between new President Giorgi Margvelashvili and Prime Minister Irakli Gharibashvili. There seems to be an ongoing tension between the two.
The division of powers between the president and current prime minister has not gone smoothly too. Presumably, the military parade will not be held this year, as Commander-in-Chief Giorgi Margevlashvili should direct the parade.
When asked about the issue Margvelashvili responded that he does not know whether the parade will be held or not and that this issue should be decided by the government. The parliamentary opposition United National Movement (UNM) criticized Margevlashvili's position saying that he should realize that he is the commander-in-chief and thus it is up to him to make the decision concerning the parade.
There are different arguments among coalition members. In 2013 they said that Georgia does not need to show-off its military potential. Another argument is rather humiliating because it says that the Georgian military do not deserve a parade because they lost the war in 2008. Analysts suggest that it was not the soldiers who lost the war, but those in power at the time who were commanding them.
Another concern is that in the case of provocation or military invasion, will Georgia's top officials be able to take a leadership role by assuming the role of commander-in-chief? This would be a high-pressure situation and could cause serious complications.