New flights connect three Ukraine cities with Batumi
Tuesday, June 3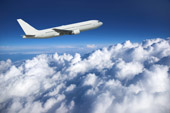 Ukraine International Airlines has announced it will put on new flights from three of Ukraine's largest cities to Batumi, Georgia's Black Sea resort town.
A new flight service will connect Kiev, Lvov and Kharkov in Ukraine with Batumi International Airport.
The regular flights will begin flying direct to Batumi from Kiev, Lvov and Kharkov from June 14.
Flights from Kiev to Batumi will depart on a daily basis while flights from Kharkov will be held twice a week, on Thursdays and Sundays. Passengers travelling between Batumi and Lvov will be able to fly once a week, on Saturdays.
(Agenda.ge)