Climate leading up to election heats-up
By Messenger Staff
Tuesday, June 3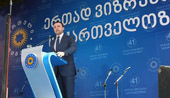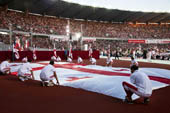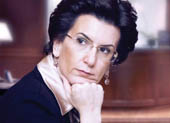 Less then two weeks are left before the local elections. The election campaigns are taking a very bitter nature, characterized by accusations, insults and even physical assaults. The coalition is banking on a convincing victory in the elections, while the opposition is trying to do its best. 24 political parties and blocks are registered in the elections. However, only a handful of the candidates are household names, the others are fairly new and unknown faces.
The Georgian Dream, the United National Movement and Nino Burjanadze's coalition are the three leading parties that will presumably share the seats. These parties have the wherewithal to raise money for their campaigns. The non-parliamentary opposition meanwhile complains that there is an unequal environment. Some even claim that the Georgian Dream has a deal with the United National Movement and they together plan to share all the positions.
The non-parliamentary opposition is of course envious of the UNM. They think that the confrontation between the ruling coalition and the UNM is a trick, and that in reality, they both support the current configuration of political parties. According to such conspiratorial theories, the confrontation between the Georgian Dream and the UNM is staged.
Most analysts believe the coalition will be the winner in the end. Burjanadze's coalition and the UNM will compete for the second place. The Burjanadze coalition is targeting the second position. The UNM meanwhile complains about the pressure its members have had to endure, which includes physical assaults. Based on previous experience, the coming weeks will become tenser and the leading parties will battle like merciless gladiators till the end.